Thank you for your interest in Vermont Natural Coatings. Our PolyWhey® Wood Finish has emerged as new coatings technology; durable,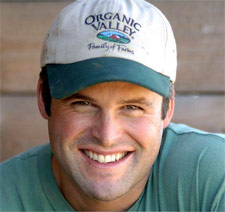 safe, interior and exterior finishes that have established the highest performance and environmental standards. PolyWhey uses whey proteins, a byproduct of cheese making, as its transformative ingredient. Developed through collaboration with scientists at the University of Vermont and local woodworkers, PolyWhey replaces toxic ingredients traditionally found in high performance wood finishes.
We manufacture our products in my hometown of Hardwick, Vermont, where my family operates an organic dairy farm. I started Vermont Natural Coatings from a conviction that the choices we make about materials used in our homes, schools and workplaces should include consideration for health and the environment. We've grown by building strong relationships with store owners, contractors and homeowners. Each connection is based on providing the very best wood protection, while making application and living conditions dramatically better. I look forward to hearing your Vermont Natural Coatings story and suggestions for new, naturally derived products that reflect our values and commitment to product performance, community, the environment and the better whey of doing business.
Thank you,
Andrew B. Meyer

Founder & President