Professional Wood Finish.
Made Green.
Polywhey® Beautiful wood finishes. Durable & safe.
You Can Breathe Easy with
Climate Cool
Böhme Natural Oil Exterior Finishes – Since 1866
Commercial, Residential
& Sport Floor Applications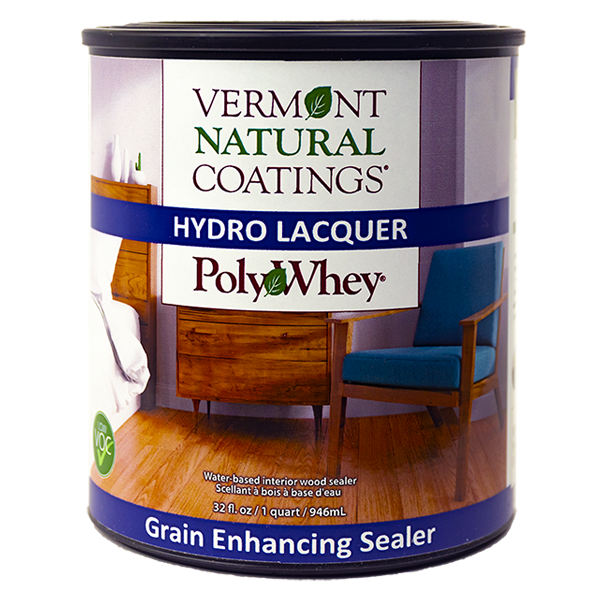 Hydro Lacquer Reactive Sealer with PolyWhey®
Vermont Natural Coatings Hydro Lacquer with PolyWhey® is a grain enhancing sealer that resembles a warm oil look for floors, furniture, and all other interior woods. Finally, an effective alternative to hazardous solvent-based finishes. Hydro Lacquer is made with Decovery® plant-based resins. This product is part of our Climate Cool™ program.
Large volume customers – please contact us for larger sizes.
Learn about PolyWhey®
PolyWhey® has emerged as new wood finish technology; harnessing the power of whey protein, a byproduct of cheese making, to deliver a durable, beautiful finish that has established the industry's highest performance and environmental standards.