Safety Statement
Our built environments – floors, furniture, homes, schools, offices, and outbuildings – are central to our lives and communities. At Vermont Natural Coatings we are dedicated to developing non-toxic wood finish technologies that are grounded in sustainability, easy to use and stand up to the test of time. Born of academic inquiry, scientific innovation, and Vermont ingenuity, our coatings meet the building industry's highest performance and safety standards.
Thanks to scientific advancements and an increased awareness worldwide, we are in the midst of a sustainability revolution on the rise. Now more than ever, corporate responsibility and transparency are of the utmost importance. As conscious global citizens and producers, we are committed to building sustainable systems and making responsible choices that nurture the health and vitality of our homes, communities and planet, now and for generations to come.
Our products set new and higher standards of safety, performance and environmental responsibility. In an industry where toxins are the norm, Vermont Natural Coatings has found a 'Safer Whey'.
What is PolyWhey?
PolyWhey technology was developed by University of Vermont scientists who were on a mission to create environmentally responsible products. PolyWhey uses whey protein, a byproduct of the cheese making industry, as crosslinkers between wood-protecting resins and the water-based liquid that carries them. Through this process, we replace the use of toxic solvents commonly found in other coatings. We've revolutionized the coatings industry by bringing to market wood finishes that are free of carcinogens, mutagens or reprotoxins, have a neutral odor and are easy to cleanup with soap and water. 
Blank Tab
This tab is here to keep the other tabs closed.
Low VOC – Not all VOCs are Created Equal
There's a lot of confusion that exists around VOCs and the implied safety of a low VOC product. As a wood finish cures, VOC's are released by chemicals within the product. These are often recognized as the harsh fumes emitting from conventional wood coatings.  It would be great if VOC data gave us a sum total of toxic ingredients in finish, but it's not the case.  Some of the most harmful chemicals, like highly carcinogenic isocyantes, have immeasurable VOC levels while other more benign substances can register with higher VOC.
Our products contain no carcinogens, mutagens or reprotoxins – this means that the VOCs found in our products are not of the same toxicity as those stemming from toxic chemicals such as formaldehyde and benzene, contained in other water-based and conventional coatings. Our low VOC stains and finishes have a mild neutral odor that dissipates quickly and is mild enough that many customers don't even notice it. A neutral odor and absence of harsh fumes means that our coatings can be applied while a space is in use and are often specified in homes where Multiple Chemical Sensitivity is a concern.
For more on VOC standards, how we surpass Carb and SCAQMD standards, LEED project inclusion, and Living Building Challenge petal satisfaction.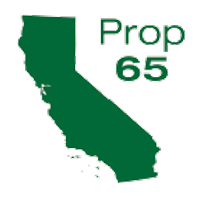 Red List and Prop 65
The Red List contains the worst in class materials prevalent in the building industry. These materials contain chemicals that have been designated as harmful to humans or the environment. The International Living Future Institute has compiled a comprehensive list, many of which are or have been prevalent in the building industry. CA Prop 65 is a current list of more than 900 chemicals the state of California has linked to cancer, birth defects, and reproductive harm. Many of them can be found in coatings and other commonly used building materials. This warning label system – the strictest and most comprehensive of its kind in the United States – requires that companies list any of these ingredients on the products that contain them.
Vermont Natural Coatings finishes do not contain any of these substances, and all of our products are safe for people, pets and the environment. We're proud to be leading the movement to change the coatings industry by refusing to accept that toxic ingredients are a necessity in creating a high-quality product.
SUSTAINABLE MATERIALS and ENVIRONMENTAL RESPONSIBILITY
At Vermont Natural Coatings, we are dedicated to investing in sustainable and environmentally responsible practices across the board. From renewable energy and materials, to waste diversion, carbon neutrality, and investing in our local community, VNC is committed to carving a path towards the 'right whey' of doing business.
Our PolyWhey technology is rooted in scientific innovation, utilizing the natural binding power of whey proteins, a by-product of the cheese making industry. Through our waste diversion program, we capture this whey that would otherwise be highly taxing on the local water treatment systems. Water-based and containing up to 45% renewable ingredients, our coatings aren't just healthy and safe, they're sustainably sourced and produced as well.
Starting at the ground floor, we formulate, manufacture and ship from our plant in the heart of Northern Vermont dairy country. Upwards of 50% of our electricity is sourced from renewable resources, such as solar and hydro, through our local energy co-operative.  All packaging is recycled and product ships from our plant via centralized distribution networks.