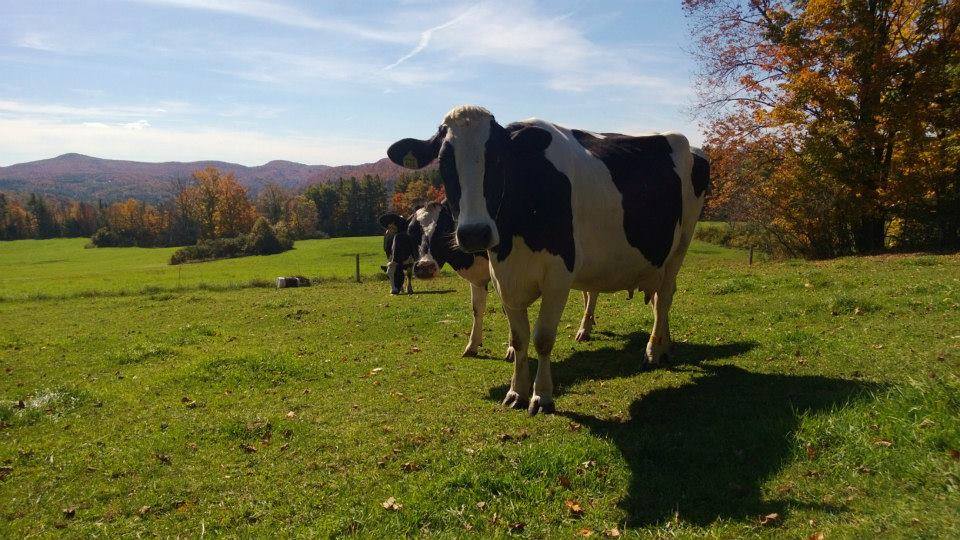 It's Happening in Hardwick
There is something happening in Hardwick, Vermont.  Vermont Natural Coatings is helping lead the "whey" to a local economy that thrives on food, agriculture and environmentally safe products and solutions. Collaboration among liked minded businesses and the community, the small town of Hardwick, Vermont is rebuilding its economic and ecological health through strong, secure, and revitalized agricultural systems.
VNC's founder Andrew Meyer, is one of the original members of the Center for an Agricultural Economy, a non-profit that conducts research and educates the community on food and agricultural value-added products.  Vermont Natural Coatings actively supports CAE as we work to enhance the strength of Vermont rural communities, promote stewardship of Vermont agriculture, while protecting and enhancing the environment through the use of sustainable agricultural practices and products. The Center programs are based on the defining and implementation of a viable 21st century food system which envisions communities capable of dealing with opportunities and threats to our regional food and natural resource system.
Vermont Natural Coatings, along with Vermont Soy, Pete's Greens, High Mowing Seeds, Jasper Hill Cheese, Caledonia Spirits, Claire's Restaurant, Bonnieview Farm, Buffalo Mountain Cooperative, and the recently launched Vermont Food Venture Center along with many other small farms all share in a mission that a strong healthy community becomes the foundation of our businesses.
Useful Area Links and Resources
Learn more about what's happening in Hardwick, Vermont by visiting:  or www.travelthekingdom.com
Check out this clip from the "Dan Rather Reports" to see how Vermont Natural Coatings is collaborating with other businesses to create a vibrant local economy. High Mowing Organic Seeds on "Dan Rather Reports" from High Mowing Organic Seeds on Vimeo.
Watch a clip about the grand opening of the Vermont Food Venture, VNC's neighbor: New incubator space aims to grow Vt. food brands
Read about what's happening in Hardwick
Read more about the Farm to Plate initiative
Hardwick's Local Food Revival on NPR
Local Hardwick Businesses making it happen: