PolyWhey Floor Finish
Dries clear / non-yellowing formulation
For interior use
Can be used over fully cured paint or stains
Designed to flow across a horizontal surface
Recommended 3 coats of finish
Formulated for foot traffic to resist scuff and black heel mark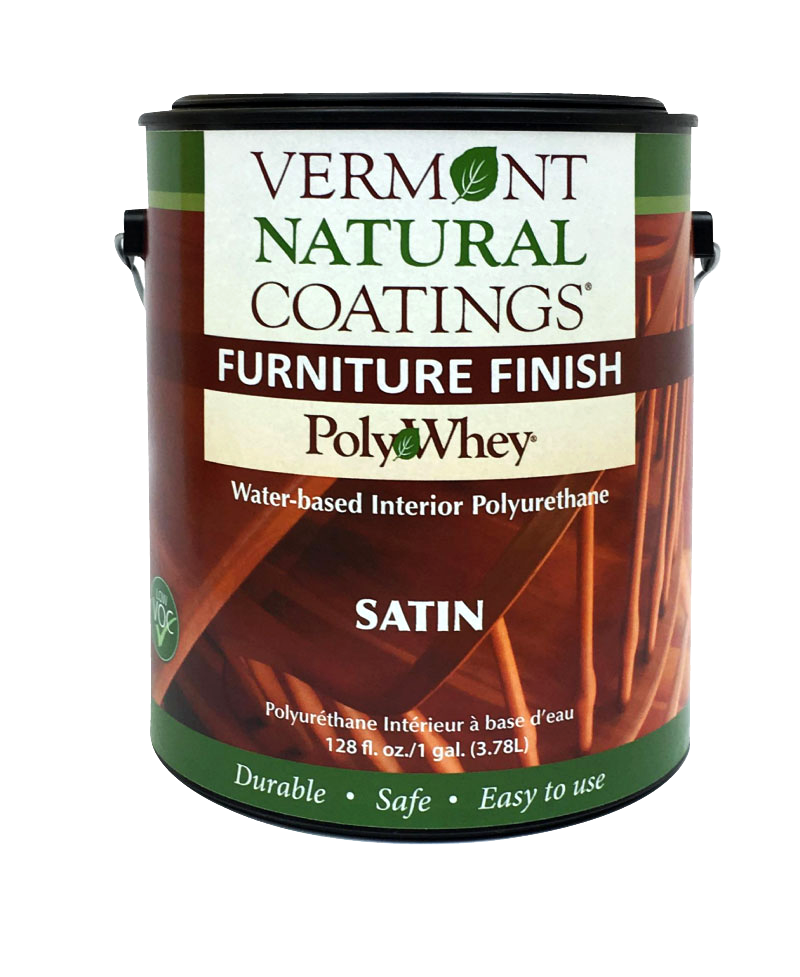 PolyWhey Furniture Finish
Dries clear / non-yellowing formulation
For interior use
Can be used over fully cured paint or stains

Designed to adhere to horizontal + vertical surfaces

Recommended 3 coats of finish

Not intended to be walked on
What is PolyWhey?
PolyWhey is the trade name for the patented processed used by Vermont Natural Coatings to use whey protein, a byproduct of cheese making, as the transformative ingredient in its wood finishes.
PolyWhey has greater durability, with a cured hardness that is twice that of the average water-based finish. It also has 25% less VOC content than the standard that most water-based finishes try to meet. PolyWhey accomplishes this by using whey, a natural, renewable resource, as its bonding agent.
Can I use Floor Finish on furniture?
Our PolyWhey Floor Finish and Furniture Finish have similar durability when 3 coats of finish are applied. However, the Furniture Finish will not stand up to marks caused by foot traffic in the same way if used on floors
Is it durable?
Absolutely. Independent tests confirm that Vermont Natural Coatings PolyWhey finishes are among the most durable on the market. They have stood the test of time on residential and commercial floors and in furniture manufacturing.
Can I use Furniture Finish on floors?
Our PolyWhey Furniture Finish is not recommended for use on floors.