Vermont Natural Coatings Exterior Wood Finishes deliver outstanding protection for exterior wood surfaces like siding, decking and furniture. Choose from our Exterior Penetrating Stains that include UV protection, sealer and attractive colors or Exterior Penetrating Water Proofer Infused With Juniper for unmatched moisture, mold and mildew protection while allowing wood to gray/age naturally.
Easy application
Safe for people, pets & the environment
Water proofer safe over water for docks
Low or no VOC
The most effective water proofer available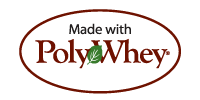 CONTRIBUTING TO A MORE SUSTAINABLE WORLD
Made with PolyWhey, our unique formulation derived from recycled and renewable whey — a byproduct of cheesemaking — delivers a durable, safe finish that has established the highest performance and environmental standards.